My newest curiosity is about model railroads. I have done terrain models before with premade pieces from the dollar store like my gnome mountain from earlier this year. I want to build a complete railroad scene. I am finding the right words today for some reason. Anyway, I made GS#1 a lego table from an Ikea Lack table for his birthday. I had asked for two because this model was in my head, has been for a few months now. I figure since this is a make day I would concentrate on learning what I needed to know about how to build a model railroad with a town and country look.
The table above is the one I have. It is approx 21" x 21". The size is important because it will tell me which scale I will be working in.
H0
is the most common size which works out to about 3.5 mm= 1 foot. That is the scale I need to make the buildings and things to work with the train.
There is also something called gauge which is how wide the tracks are, for this scale the tracks are 16.5 mm.
If I am able to adhere to the scale requirements I should be able to make a fairly complex layout. I hope so anyway.
The first thing I am doing is reading a
guide for beginners
and making a decision as to theme, scale and display. As of right now, I have a scale (H0) and a display platform (LACK table) but no idea as to a
theme
That is the task I have set for myself today to decide what kind of train and scenery I want for the display.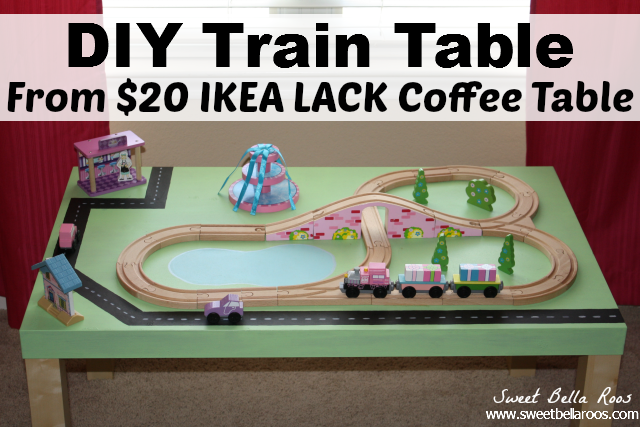 Simple Layout

The picture above shows a very simple design using a Lack table. I am hoping to make mine a little more complicated but this shows how it could work out.