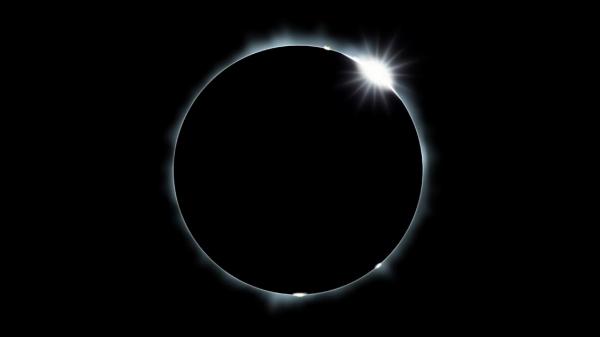 The Moon cycle starts in proverbial darkness as the Moon moves between the Earth and the Sun, blocking the Sun's rays from our view.

Spencer, Ezzie. Lunar Abundance (p. 55). Running Press. Kindle Edition.
To begin you need to choose a quiet place where you will not be disturbed for about half an hour.
When you set up your ritual area include things that feed your senses. Roses, sparkly lights, favourite tea, soft comfy seat and some soft music as an example.
With all your senses thus engaged close your eyes and become present to what is going on inside: both your emotions and physical sensations.
The physical brings us home to the temple that is our body; the physical is an embodied sense that steers us home to our physical selves and allows us to touch much, much more.

This may seem straightforward enough. The problem is, however, that many of us have forgotten how to feel.

You cannot think about these physical sensations; you must feel them

Many of us, when we start to tune into our physical sensations (when there is no pain), realize that we do not feel anything at all.

The way to come back into the body is to start to feel. This takes practice. The pivotal aspect is to start: your ability to feel will grow in time, as you remain committed to the practice.
Allow yourself to feel whatever comes up. Feel, don't analyze or diagnose. Just allow yourself to feel whatever is physically emerging from your body.
Emotions may rise up as well. Don't try to squash them down. Feel & allow yourself to experience them but again don't try to fix it just allow yourself to feel it.
There is no time limit on this but 15-20 minutes is usually enough.
If you want to document what you have experienced make sure your journal & a pen is handy and record them when you open your eyes.
After you have documented things ask yourself: What is my dream life, and where does it falling short in my current reality?
Remember that this is dreaming. We want our hearts to expand in wonderment and possibility; we can ground our hearts in reality later.
Take a moment to pull out a pen and start your dreaming.
Do this now—don't skip over the exercise and say you will return to it later.
What is your dream life?
A waking dream, that is.
Take the time to journal here (don't rush, and know there is no right or wrong):
Where do you live?
Are you with a soul mate?
What is your relationship like with your family?
What does your community look like?
Who else is in your life?
What do you do for work?
What is in your bank account?
How are you moving your body?
What are you eating?
How are you giving back?
Do you have a spiritual practice?
What are your self-care practices?
What are your hobbies?
What are your creative pursuits?
How do you feel in your body?
Return to the above and make notes—where are you currently living your dream life, and where does your life fall short?
Do you have more gaps than expected, or are you already well on the way to experiencing your dream life?
Write out specific gaps between your dream life and current reality.
Turn these gaps around into possible future intentions (frame these in the positive). For example, rather than set an intention based on releasing fear that accompanies your dream to leave the city for a sea change, set an intention based on how you'd feel when you are living by the ocean in a supportive community.
My suggestion is to work with one intention per Moon cycle.
Why? Because you will actually be doing things throughout the Moon cycle, and you do not want to get overwhelmed or abandon the practice if you have several intentions at play. I encourage you to pick one intention and return to the others later.
Spencer, Ezzie. Lunar Abundance (p. 73). Running Press. Kindle Edition.
Once you have gone through this process once you do not need to do it every month, chances are you will have a list of intentions that will take you through several months. You can review them to help you choose your intention for the month but that is your choice
The last step is easy
State your intention in a positive manner and send it out to the universe in any form you wish. Sing it, dance it or just release it into the aether.
As opportunities arise during the month that help you get closer to your dream seize them.