I remember making this for my kids though I didn't use any seasonings except salt & pepper. It is cheap as you can use leftovers from other meals or if you are buying getting the cheapest package of meat possible. Mainly I used ground beef cause it was cheap back then, these days when I make it for myself I use chicken or turkey.
Glop
This is not a precise recipe. It is a one-pot rough, crude, delicious, and filling meal. You can use whatever amounts of ingredients you have on hand.
Chopped meat
Mashed potatoes
Diced vegetables
A generous amount of curry powder & chili powder. Ancho & Chipotle are my personal favorites for chili powder, and for curry, I like Tandoori
Begin by searing meat in an oiled skillet. Beef will give the best results, but you can use pork, lean poultry or wild game as well. Add whatever vegetables you have available and sear them until they're browned.
Thin the meat and veggie mix with a little water, and stir in mashed potatoes or instant potatoes. Simmer over low heat until warmed, and thickened.
The consistency can be like thick oatmeal, or thinner like a soup; that is up to you. Glop can be so thick that it gels when it cools. You can slice it and fry it for a kind of meat/veggie/potato loaf. I personally like my glop thick. Add chili powder and curry powder just before serving.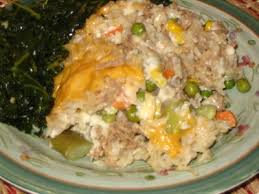 Tuna Glop

I ate a lot of this soup growing up, Mom made it on Monday for supper and would just add more vegetables throughout the week so it lasted a long time.
Vegetable Soup
• 1 cup of tomato sauce, crushed tomatoes, or diced tomatoes with juice
• 1 quart of water
• ½ cup shredded cabbage
• 1 cup potatoes
• ½ cup carrots, turnips, or parsnips.
• 1 medium sized onion
• 4 tbsp. butter or oil
• ½ tsp pepper
• Dash of kosher salt
You can just throw everything into boiling water, but for best results, meaning the most flavor, sear the veggies first.
Sautee them in the butter or oil. Add the tomato whatever, water and simmer. The salt and pepper should be added just before serving.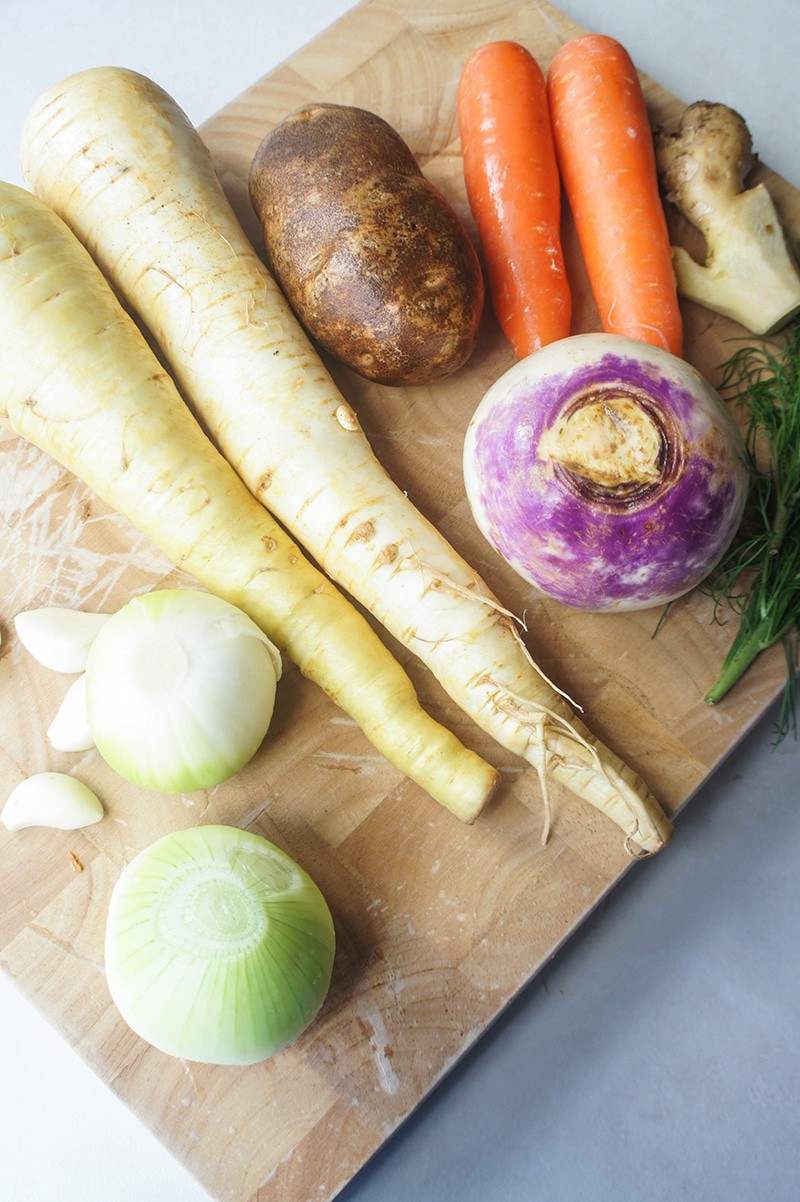 These recipes were found on Modern Survival Online