With the bat houses done I'm looking for a new project to take me into the winter. I have lots of options as I found out as I was doing the inventory of my 5 x 5 shelf which is almost finished thank goodness only 3 more cubes to go, that one of them holds my yarn and knitting needles means that it won't be quick but still ... unless I plan to make inventory my project for the Fall. That would not be a bad idea come to think of it but it would hardly be creative.
I need to keep my hands busy else I would probably just sleep all day and that most certainly is not good for me! Keeping my hands busy is what keeps my depression at a manageable level.
As I was going through the boxes I discovered a lot of unfinished sewing projects which I think I need to make my first priority. I have the makings of three or four quilts and I have wanted a handmade quilt for my bed for a while now. Instead of buying one I'll just finish the ones I have that way all it costs me is time and maybe a little bit of money instead of hundreds of dollars for the ready-made kind.
Where to begin though?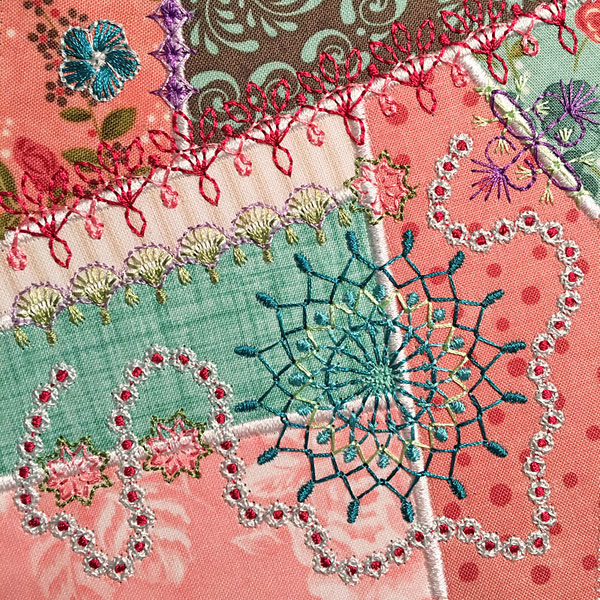 I have several crazy quilt squares in progress and would have to make a few more for the wall hanging I have in mind but that would definitely take me a while because of the beading and embroidery embellishments not to mention piecing them together and adding a backing.
I have several kits that I can make including some melted crayon art and ribbon flowers.
I have the makings of a lot of Christmas ornaments waiting.
I have several miniatures that are partially done and would take an hour or two to finish if I got to it.
And that is just the tip of my unfinished objects list. All I have to do is figure out where to start.